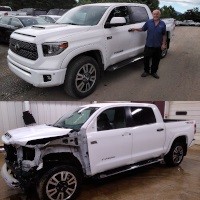 Ray P
I am the Owner of Integrity Auto Repair in Bedford. We do general Auto Repair on most makes & models. I went to East Coast Auto Source and checked out this truck and decided to repair it. The folks at East Coast were very easy to work with! I was able to repair the truck in less than 60 days!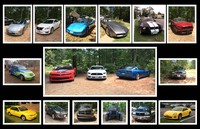 Steve Ignacki
A big shoutout to East Coast Auto Source! I've been buying rebuildables and parts from them for the past 30 years. The entire family, including my wife, two daughters, son-in-law, and I all drive vehicles purchased from East Coast. A special thanks to George, Steve, Sabrina, James, Delmer, and Roger for all of their help. As you can see from the photo, I'm a very satisfied customer!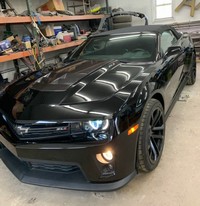 Chris G.
Well, it was a lot of work. I ended up buying front clip off another zl1 for all front end parts, they cut it off at shock towers, also needed new steering rack and suspension parts. Once it was drivable we took it to a local body shop to have them pull twist out of it. We brought it back for the paint job and now she's at inspection station.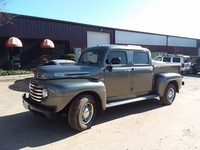 Shawn
I used a 2013 Ford F-150 (that I purchased at East Coast) and all of the electronics, and put them into a 1949 Ford F-4 flat bed dually. Then, I turned the original cab into a four door for a different type of daily driver!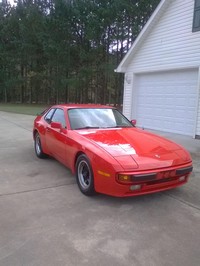 Joe Gibson
I couldn't be happier with my 1983 Porsche 944 even though I was really looking for a Porsche 928 but unfortunately that one had already been sold when I called. George convinced me to take a look at one of the 944 you had. It was a 3 hours drive from my home here in North Carolina but well worth the trip. I could hardly believe the condition of the vehicle, very original and, other that the dust, clean under the hood. The interior was obviously original, barely worn but with some sun bleaching of the carpet and rear seatbacks. The rear body damage looked bad but repairable so I bought it, even though I didn't even hear it run. It was several weeks later before I got it home, hooked up some booster cables and it fired right up. A local body repair shop repaired the damage using parts I got from East Coast Auto at the time of purchase. If you pull up Don's Body Shop in Rocky Mount, NC on Facebook you'll see a picture of the car after it was finished. Look at it now! A blast to drive. I've turned down two offers from perfect strangers to purchase it from me, one on the day I brought it home and again the day I picked it up from the repair shop.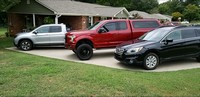 Earl Mahoney
My family and I have been coming to George for over the last 28 years. Technically, I'm one of his oldest customers, but I consider us more like brothers. Our relationship has been great over the years because he's helpful and courteous. He provides me with quality vehicles at a good price. I want to thank him and the East Coast Auto team for providing to us.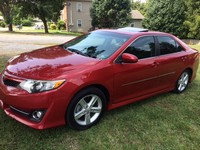 Greg Major
George and the staff of East Coast Auto Sales are a great group of people to work with. I have been dealing with them for many years and will continue to work with them. Professional services and great cars and trucks. I would recommend them at any time. Five star service and quality automobiles.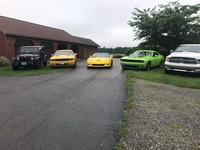 Ronnie
I have bought over five vehicles from East Coast Auto Source, I love every single one I have gotten from George. I got a Lexus from them five years ago and my wife still loves it! Personally, I've worked on cars for 57 years. In this pictures, my favorite one I worked on is the yellow 2010 Dodge Challenger. I got all of these cars except for the Corvette from this place. I enjoy working on cars and George has been a nice guy to give me new projects when I'm ready. Anyone who loves to rebuild vehicles or needs a car to drive, East Coast Auto Source will help you out.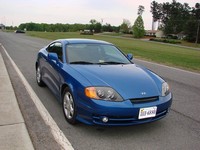 Bethany
I got my very first car here at East Coast! I nicknamed her Tibbie. To this date, it is still my favorite car. The team made sure I picked out the right car and helped me with my budget. I would definitely recommend this place!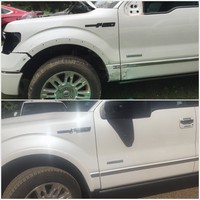 Tom
I have bought cars from East Coast Auto for years now off and on. I trust George that he will sell me the best stuff for a good price. I'm always satisfied with what I get from his place, too. This last Ford F-150 I bought only took me five days to fix it up. Now, I've been fixing all kinds of cars since 1964, but I can happily say I will be keeping this one for myself.


Ronnie Meadows
This is an '03 Mustang, that I purchased for my fifteen year old son. This is one of about fifteen cars that my family has bought from George. This car was a flood vehicle, with some minor body damage, that we turned into a Cobra clone. This car is probably worth twice what I paid for it. I have two other salvage vehicles that I currently drive, and I have made money on all of the others that I've sold. George and Tina are a pleasure to work with. Good prices, fast delivery, and they always follow up to make sure that you are satisfied. Ronnie Meadows- Goodview, Virginia


Paul Smith
This vehicle is a '05 Subaru Impreza. As you can see it was hit in the front. I was able to get this car back on the road within 2 months. It is a great low mileage, dependable and reasonably priced car for my daughter. Three of our family member drive repaired cars from East Coast. George, Steve, Tina and the rest of the East Coast staff are excellent to work with. George goes out of his way to get the car to you immediately after the sale and follows up after the sale to make sure things are okay and as expected. He is truly a pleasure to work with. Steve treats you like you are his only customer for the day, although if you ever sit in his office you will realize his phone rings off the hook. And Tina is absolutely wonderful. I am currently in the process of rebuilding my fourth car, a Honda Accord, for my son. I have found that if you take your time and don't rush, you can save thousands of dollars and end up with an excellent automobile.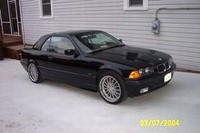 Christopher Patrick
This 1996 BMW 325ic (convertible) was hit on the left front and left rear but was not in bad shape. This was my first repairable vehicle. I put a few dollars in repairing and adding a hardtop to the car. A repairable vehicle from ECAS is absolutely the best way to save money and drive the vehicle you want. Bottom line is it will be really hard to justify purchasing a vehicle at retail or wholesale prices once you have purchased a rebuildable vehicle. George and his staff at ECAS have sold me many vehicles and parts for over the past 3 years for my personal use. I tell all my friends about ECAS. Now, if I am looking to purchase a vehicle for myself or my wife (no matter what it is) I make ECAS's web site my first stop, trust me it is time and money well spent.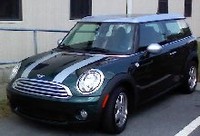 Joe Henson
"I want to thank George and Sam for all their help with my purchase of my 2008 Mini Clubman. This was my first car that I purchased from a salvage lot and East Coast Auto Source made this very smooth transaction. After first seeing my Mini, George held it with a minimum security down payment while Sam arrange for it to be shipped. With work and patience, my Mini is running like new!"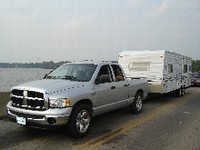 The WILLS family
"I bought my 2001 Coachman Catalina lite Travel Trailer for my family from EAST COAST, as we could not afford a new one. It was an "Easy Over" model. After some repairs I did myself, and I can barely fix a sandwich, I had a pro look at the tongue. He welded me a whole new front on it (and even better than the factory). I now have an expanded metal floor there to keep tools and such. Here we are on the ferry going over the James River. We have camped all over and towed it hundreds of miles." Thanks George!!


Kenny
We love the folks at East Coast Auto! We have bought our last 6 Wranglers from them and they always treat us right and give us the best deals! The 2 door was a 2010 rubicon and the orange one is this 07 unlimited."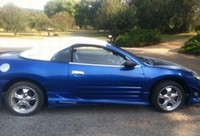 Travis Revis
The old 04 Eclipse Spyder I bought from you all awhile back. New look I transform it to this. I want to say thank yall for being so patient in this purchase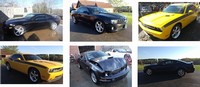 These cars were bought from East Coast Auto Source by Ronnie Hawkins at Hawkins Body Shop, Inc


Randy & Evyonne
This is my 2nd Volvo I have bought from East Coast. Both cars I bought from them were bought from Sam and George, sight unseen. They told me about them over the phone and I sent them a down payment and once it was paid off they had it delivered to me, over 600 miles away. My last one I bought while I was in Iraq for a year and I sent Sam my money and once I returned back to the states, me and my wife drove to them from Indiana and picked up the 08 VOLVO C-70. Both cars are great to drive and have not had any issue with either one since we bought them.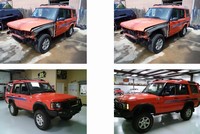 Michael Wyckoff
2004 Land Rover Discovery


JERRY DUNCAN
I have been buying and rebuilding cars for over 30 years. I have done this as a hobby so I really enjoy doing it as I have time. My last project has been this 2005 Corvette and it really turned out very nice and it is now for sale if interested. It had very light damage and really turned out great. The best part about buying and repairing this car was the help and assistance I got from all of the people at EAST COAST. I have bought a lot of cars over the past 30 years but I can assure you that working with EAST COAST by far has been the best. If you buy a vehicle from them they will help you find everything you need to complete the project. In short these folks are nothing like you have ever had before. They truly are honest and are some of the finest people I have ever worked with. If you are a professional or a hobbyist you will find out that EAST COAST is a great place to buy your next vehicle. Thanks


Jason and Chuck Orr
My Dad and I purchased a 1994 Eagle Summit from George about the middle of 2014. We jumped it and it ran great but the transmission needed repaired at that time. We took the Summit to our Transmission Guy after one of Georges' staff loaded it onto our Race Car Hauler. We had the transmission totally rebuilt and it only needed some wires and a battery and it was good to go!! It has been a great running and very reliable car. My Dad and I are looking forward to our next purchase hopefully pretty soon. Thank you George!! We look forward to doing more business with you!!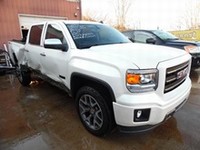 Robs Body Shop
I have purchased over 30 repairable vehicles from East Coast Auto Source over the past 5 years; some for myself and family and others to repair and resell. The 2014 GMC Sierra Denali was one of my most recent purchases with collision damage. The staff at East Coast is great and they have always gone above and beyond for me. They have earned a customer for life!

Steve and Claudia
Our buying experience with George and his staff was outstanding in every way. We received a high quality car at a very reasonable price and are completely satisfied with its performance. Having just returned from an 1850 mile trip, the car even received better mileage than the manufacturer specs. Because of his integrity and friendliness, we highly recommend others to consider buying a car from George at East Coast Auto. Thank you George and East Coast Auto Source!

Lance Mazey
I purchased a 2015 Jeep Wrangler Unlimited Oscar Mike Edition from George on September 15, 2015 and had it repaired for my son, Darren, by March 16, 2016. Danny Arnold repaired the frame, Carlton Coleman painted it, and I repaired the rest. It took a while, but I'm proud to say the finished product is phenomenal! Thanks, George!

Viktor
In 2010 I purchased from East Coast 2004 Dodge Ram 1500, a flood rebuilt vehicle. Six years later, and with around 200K on odometer, that truck is still running like a swiz's watch. Thank you George for suggesting a good vehicle and for being honest about it !!!